Quick Talks
---
Featuring notable speakers addressing a rich spectrum of ideas and trend-setting topics, the Open VISIONS Forum is Fairfield University's signature lecture series. Modeled on the hallowed tradition of the New England town hall meeting, we bring world-respected opinion-makers in a series of enriching and engaging public conversations.

OVF: Samantha Power
"The State of the World: A Global View" – Oct. 2
The youngest-ever U.S. Ambassador to the United Nations, Samantha Power has been a leading voice internationally for principled American engagement in the world. Called by Forbes, "a powerful crusader for U.S foreign policy as well as human rights and democracy," Ambassador Power has been named one of TIME's "100 Most Influential People" and one of Foreign Policy's "Top 100 Global Thinkers." From 2013 to 2017, Power served as the 28th U.S. Permanent Representative to the United Nations, as well as a member of President Obama's cabinet. In this role, Power became the public face of U.S. opposition to Russian aggression in Ukraine and Syria, negotiated the toughest sanctions in a generation against North Korea, lobbied to secure the release of political prisoners, helped build new international law to cripple ISIL's financial networks, and supported President Obama's pathbreaking actions to end the Ebola crisis.
OVF Espresso: I.D. Aruede
"Inside the Whitney Museum: Managing a Flagship Cultural Institution" – Oct 10
I.D. Aruede is the Co-Chief Operating Officer and Chief Financial Officer of the Whitney Museum of American Art in New York City. As a Nigerian immigrant who never visited an art museum until adulthood, I.D. Aruede will trace his unlikely personal and professional path to a leadership role at the preeminent institution devoted to the art of the United States, including the story behind the museum's move to its new location. Aruede began his career in public accounting at KPMG, where he audited clients in the financial services, healthcare, and not-for-profit sectors. Prior to joining the Whitney, he worked in equity research covering the consumer food & beverage sectors at leading global investment banks including J.P. Morgan and Bank of America Merrill Lynch. A graduate of Morgan State University, Aruede is a CPA and earned his M.B.A from the University of Pennsylvania's Wharton School.
OVF: Miles Rapoport / E.J. Dionne / Heather McGhee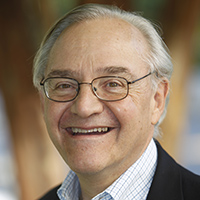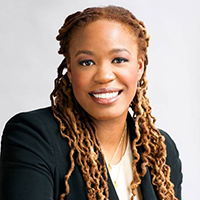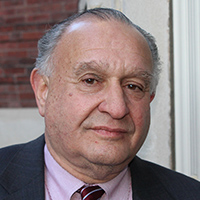 "American Democracy a Year from 2020: Reeling or Resilient? A Wellness Check Up – Oct. 17
Join us for a special discussion with three of country's leading voices on the state of our democracy. Just one year out from the 2020 Elections, the conversation will focus on the status of today's political parties, what we can expect in the future, and how Americans are truly feeling about our nation. The timely conversation takes place at a time where many Americans feel the nation is falling short in realizing our potential. In a recent study published in The New York Times, almost all respondents said that the U.S. performed well on some of the most important measures of democracy: free and fair elections, freedom of speech and judicial limits on executive power. However, fewer than two-thirds of respondents said other important standards of democracy were being met – for example, no interference with the press and respect for judicial independence by elected branches of government. And a minority said the United States was succeeding at equal rights or basic behavioral norms of civil discourse. The three leaders will engage in a spirited conversation with Professor Philip Eliasoph and Dean Richard Greenwald—and with you.
OVF Espresso: Jesse Jarnow
"The Weavers and the Birth of Radical American Music, from the Red Scare to MAGA" – Oct. 30
Jarnow's writing on music, technology, and culture has appeared in the New York Times, Pitchfork, Wired.com, Rolling Stone, Dupree's Diamond News, and more. His 2018 book Wasn't That a Time: The Weavers, the Blacklist, and the Battle For the Soul of America tells the story of the Weavers, one of the most significant popular-music groups of the postwar era. The Weavers saw their career nearly destroyed during the Red Scare of the early 1950s. Even with anti-communist fervor in decline by the early 1960s, the Weavers' leftist politics were used against them as late as January 2, 1962, when the group's appearance on The Jack Paar Show was cancelled over their refusal to sign an oath of political loyalty. The quartet went from being embraced by the public, and selling four million records, to being reviled and rejected over the political backgrounds of its members. Despite the controversy that surrounded them, the Weavers managed to alter popular culture and to set the stage for future musicians like Bob Dylan. Jarnow's book achieved critical and popular acclaim, including a review by Academy Award-winning actor Alan Arkin, "Wasn't That a Time reads more like a Dickens novel than the history of a folk group. God, what a wild ride. And I remember it well."
OVF: Jon Meacham
"The Liberal Arts in a Global Culture: Gaining the Competitive Edge" – Nov. 6
This year, the Annual Student Forum will feature Jon Meacham, a renowned presidential historian, contributing writer to The New York Times Book Review, contributing editor at TIME, and Pulitzer Prize-winning author. His most recent book, The Soul of America: The Battle for Our Better Angels, scrutinizes the present moment in American politics and life by looking back at critical times in our history when hope overcame division and fear. Meacham describes historical moments when the "better angels of our nature," a term used by Abraham Lincoln, have repeatedly won the day. USA Today said of the book, "Meacham gives readers a long-term perspective on American history and a reason to believe the soul of America is ultimately one of kindness and caring, not rancor and paranoia." Meacham's other best-selling books include Destiny and Power: The American Odyssey of George Herbert Walker Bush, American Lion: Andrew Jackson in the White House (Awarded the Pulitzer Prize for biography in 2009), Thomas Jefferson: The Art of Power, Franklin and Winston: An Intimate Portrait of an Epic Friendship, American Gospel: God, the Founding Fathers, and the Making of a Nation and many more.
OVF: Carrie Goldberg
"Demanding Justice for Victims: From Cyber Crimes to Federal Courts" – Nov. 13
In an era in which we live more and more of our lives online, Carrie Goldberg has dedicated her life to helping to create important legal safeguards. When Goldberg personally experienced online harassment, she discovered that police departments had little understanding of this form of harassment, and she couldn't find either lawyers to prosecute the case or judges who understood the impact of such harassment on her personal and professional life. She became first her own advocate and then an advocate for the many women and young girls who have experienced online harassment. In 2014 she founded her own firm, CA Goldberg, PLLC, which helps victims of cybercrimes. As of 2014 she also serves on the board of the Cyber Civil Rights Initiative, which is working to establish anti-revenge porn laws in all 50 states. Goldberg will share the story of how she became first her own advocate and then an advocate for the many women and young girls who have experienced online harassment. As she puts it, her firm's purpose is to stop, "a**holes, psychos, trolls, and pervs," and restore peace to her clients' lives. Goldberg speaks about consent, the spread of online harassment and sextortion, and points to the solutions within reach, including how each of us can protect ourselves and others.
OVF: Lynsey Addario
"Eyewitness Through My Camera Lens: Worlds in Conflict" – Dec. 9
Lynsey Addario has captured audiences with her disarming and compelling photographs and her uncanny ability to personalize even the most remote corners of our world. Vanity Fair praised her: "she is more than a war photographer" with her look at "subjects' impossible circumstances to show beauty and their humanity." Why would anyone willingly plunge headfirst into the war-torn areas of Afghanistan, Darfur, or Libya? For photojournalist and MacArthur Fellow Lynsey Addario, the short, simple answer is also the title of her memoir: It's What I Do. Despite death threats and kidnappings, she continues photographing pivotal subjects for National Geographic, The New York Times, and TIME. Join us to honor this local legend, raised in Westport and a graduate of Staples High School's Class of 1991. Addario has won countless awards and distinctions including the MacArthur Fellowship, the Pulitzer Prize for Journalism, and an Emmy.