Fall Family Fun
---
If you're a parent and have made the mistake of taking your child to a Haunted Hayride that was supposedly family friendly and it wasn't… you're in the right place! All these are verified safe for kids of all ages so no need to worry about a mid hayride meltdown this year. Bonus points for being the coolest parent for knowing all the best places in Connecticut (and Westchester) to entertain your little ones! Hayrides, petting zoos, go karts, and corn mazes are just a few of the activities at these top rated places. Be sure to check these off your fall bucket list!
Located in Redding, a small family owned farm that makes their own maple syrup, harvests their own garlic, and allows customers to pick their own pumpkins; Warrup's is the place to go. They host hayrides on the weekends for kids of all ages. As a bonus, they even have a free meadow maze and barnyard animals!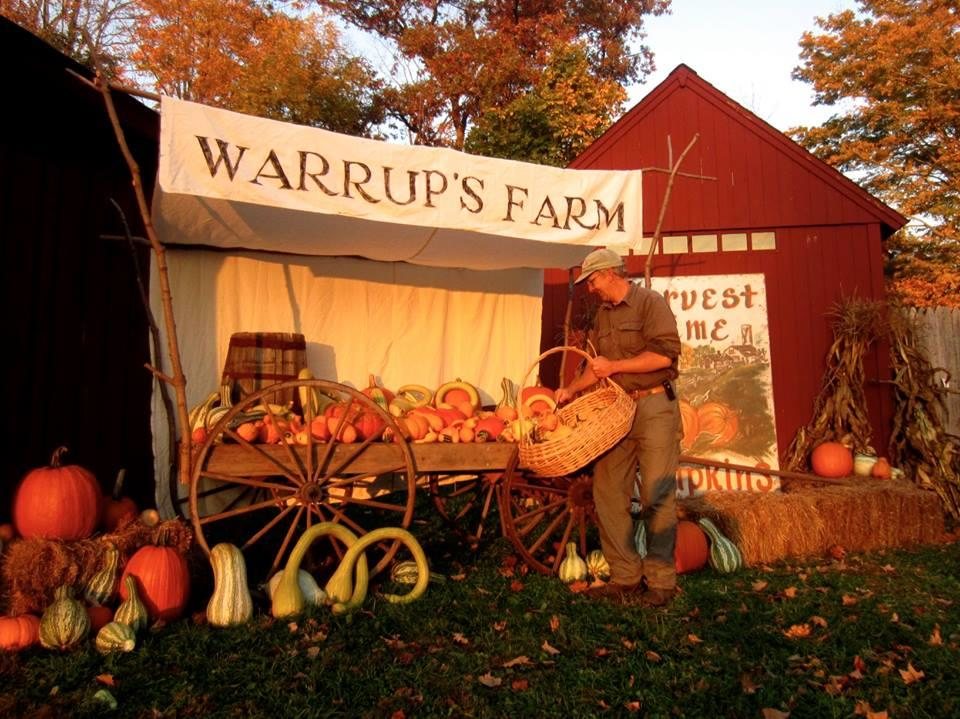 With a seven acre corn maze that changes every year, and the hayride through the corn fields, I don't think any kids will be disappointed this year at Castle Hill. If that still isn't enough, they have farm animals, face painting, and pony rides.
Blue Jay hosts wagon rides for all ages Saturday and Sunday 10am-4pm. Since the farm is 120 acres, you can also pick your own apples and pumpkins right at the same place!
The farm itself extends a total of 400 acres, 200 acres of Christmas trees, 15 acres of strawberries, 15 acres of blueberries, 25 acres of pumpkins, gourds and squash, 50 acres of hay, 50 acres of woodlots, and over 10 acres of grapes for their winery. You can take a ride on their family fun hayride daily during the hours 10am-5:30pm.
Enjoy the 20 minute tractor rides every weekend through the orchards with a 50 mile view of scenic Connecticut! You can go pumpkin picking in their field full of 20 different varieties of fall squashes, gourds, straw bales, cornstalks, scarecrows and colorful mums. Before purchasing your pumpkin, if you guess the weight correctly (within 2 oz) the pumpkin is free!
Adventure through the two miles of twisting pathways in Lyman Orchards' corn maze. Open September 1st to November 4th.
Pumpkintown USA- East Hampton, CT
Visit the Pumpkinheads where they work and play! Pumpkintown USA is one of the top 5 best Pumpkin Festivals in New England. Weekend activities include a huge Moonbounce Pumpkin, face painting, and a Sling-a-Ding game. Hop on the hay wagon for a ride through the forest to see 30 Pumpkinheads and their woodland dwellings. Open daily until Halloween 10am-5pm.
Fair Weather Acres- Rocky Hill, CT
The annual Fall Festival at Fair Weather Acres is happening now until October 28th with an abundance of activities for little kids. They are prepared to entertain for hours with a corn maze, children's hay maze, pumpkin patch, jump pillow, hay ride, farm animals, and pedal go karts!
Connecticut Trolley Museum- East Windsor, CT
The Trolley's Museum pumpkin patch is geared toward fall activities for kids. You can ride on the trolley car out to the pumpkin patch where all your little ones can pick a pumpkin.. for free! When you return to the Museum, you can get your face painted, (Sat and Sun) decorate the pumpkin, or play in the corn box.
Your favorite grocery store is back with even more events for your kids! Monday through Friday from 3pm-8pm, and Saturday through Sunday 9am-8pm, Stew Leonards hosts a 10 minute hayride through a course of vignettes, popular movie scenes, and a musical light show. Check out their website for even more family fun activities that they host during the fall!
Trick or Treat on the Farm, Stamford Nature Center, CT
Stamford's Nature Center is hosting their annual event on Sunday, October 28th during 1-2:30pm. Be sure to come dressed in costume, follow the clues around the farm and fill your bag with goodies!
Boo at the Zoo- Beardsley Zoo, Bridgeport, CT
On October 28th from 12-3 bring your children for a fun afternoon filled with hayrides, crafts, story-time, candy, and creepy little critters. For kids ages under 12, in costume, and accompanied by an adult, entrance is free!
Shivers at Sherwood- Westport, CT
The Friends of Sherwood Island transform the Nature Center, at Sherwood Island State Park, into a Haunted House on October 27th during 4:00 to 6:00pm. Seasonal activities will include face painting, bobbing for apples, carving pumpkins, live music and a bonfire!
Reviews
Allyson Maida
Wilton
Not just for kids!
This is such a great resource list! My children are now grown and I am often looking for something enjoyable to do. That corn maze looks like so much fun - different than a contemplative walk through a labrynth. There also some farms that I have not heard of and the thought of being in a place with children and parents who are laughing and smiling while buying things like maple syrup and garlic sounds delightful. Thank you!
November 2018
Did you find this review helpful?
0
0
betsy pollak
Westport
GREAT Information... Thanks Megan!
Thank you for putting this great list together!
November 2018
Did you find this review helpful?
0
0
Danielle
Fairfield, CT
Spot on Tips!
Stew Leonard's is my children's favorite place to visit! I get to get my grocery shopping done and they're entertained the whole time! I haven't been to Silverman's Farm so I'll have to take the kids and give it a try! Great recommendations!
October 2018
Did you find this review helpful?
1
0