Lace'em Up!
---
It's the best time of the year since the holidays are finally here! If you're looking to take a break from your holiday shopping, what better way than to go ice skating? A winter staple; here are all the leading ice skating rinks in Connecticut.
Westport PAL Rink at Longshore- Westport
Located in Westport, Westport PAL at Longshore features an outdoor skating rink with lights. They even have a live cam to watch! With skate rentals and a snack bar, what more could you ask for? They even host parties and events... more information is on their site.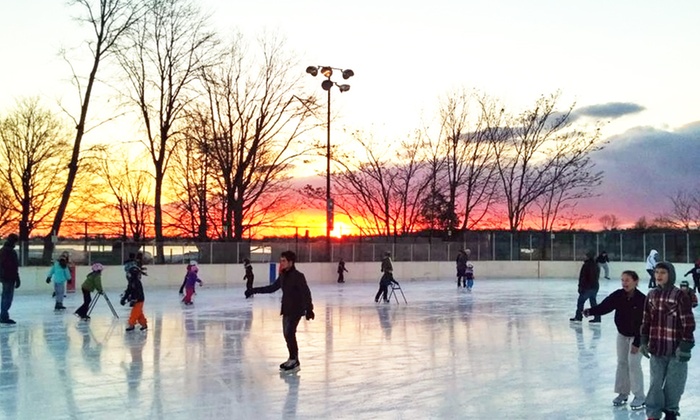 Opened in 1996, Stamford Twin Rinks has both recreational and ice skating activities for the entire family. With two NHL size rinks, 12 locker rooms, a professional health & fitness center, a full service pro shop, two restaurants, a ballet studio, four party rooms, there really is nothing Twin Rinks doesn't have!
Terry Conners Ice Rink- Stamford
Since 1973, Terry Conners has served its residents with all their ice skating needs. They offer hockey, figure skating, and beginner programs for residents in Stamford. They even offer lessons September through August for children ages 3-16. You can even have your kids birthday party or skating party!
The Rinks at Shelton offer public skating for all ages all year round. They also have figure skating, programs&lessons, freestyle, synchronized, and speed skating! Clink the link for more information on all their programs! http://www.sportscenterct.com/activities/ice-skating/
Winter Garden Arena- Ridgefield
Winter Garden Arena hosts public skating sessions every Monday-Friday 10AM- 2PM. Disco Skate are Fridays 8:50-10PM! They even have birthday parties, beginner programs, summer camps, and much more. Take a look at their Instagram page to see what is going on! https://www.instagram.com/wintergardenicearena/
SoNo Ice House has two rinks, one official NHL size rink and one training rink. Every Friday night they host a fun night on the ice! Check out their website for more!
New Canaan Winter Club- New Canaan
The New Canaan Winter club has been around since 1957 to provide the area residents with a facility for ice skating. From figure skating to Youth House Leagues to Adult Hockey, New Canaan has it all. Check out their site for more.
Nearly 51 years old, opened in 1967, Wonderland of Ice has been around forever. In 2007, they added an NHL sized rink, new lobby, and curling facility. They offer public skating, hockey, and figure skating. They even have a pro shop and snack bar! Check out their site for more information and public skating schedules!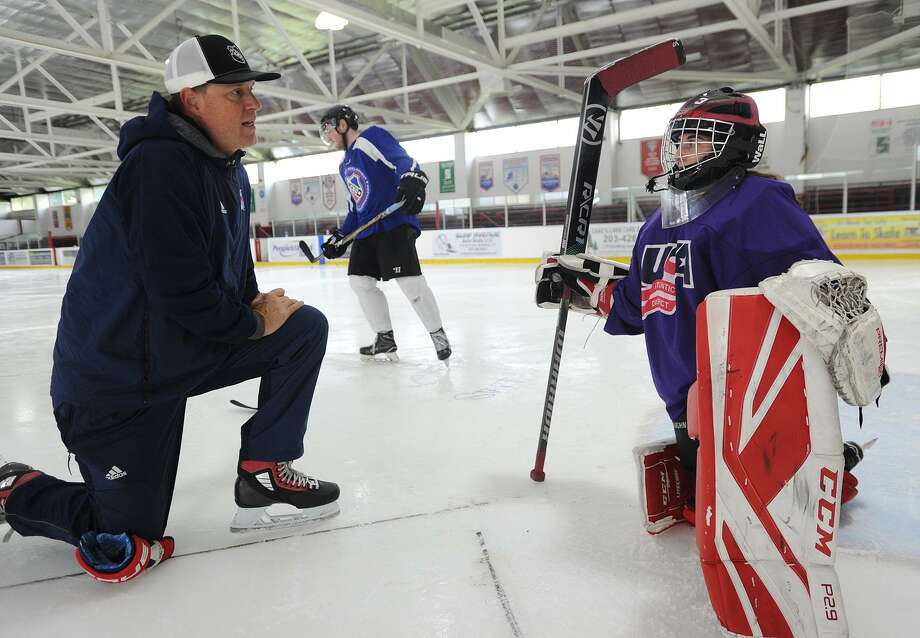 Winding Trails Recreation Association- Farmington
Winding Trails, Inc. is a non-profit organization providing year round recreational and educational activities for the enjoyment and growth of families and individuals of all ages.
Winterfest in Bushnell Park- Hartford
Opened on November 23rd, Winterfest in Bushnell Park offers free ice skating, free skate rentals and more. Every Monday is Music Monday! Check out their site for the schedule!
Named the coolest place in Connecticut... Newington Arena offers figure skating, freeskating, public, speed skating and more. Take a peek at their YouTube video to learn more. https://www.youtube.com/watch?v=g4s9W3mrCiQ
Reviews
betsy pollak
Westport
GREAT Information... Thanks Megan!
Packed with great information... Thank you!
December 2018
Did you find this review helpful?
0
0